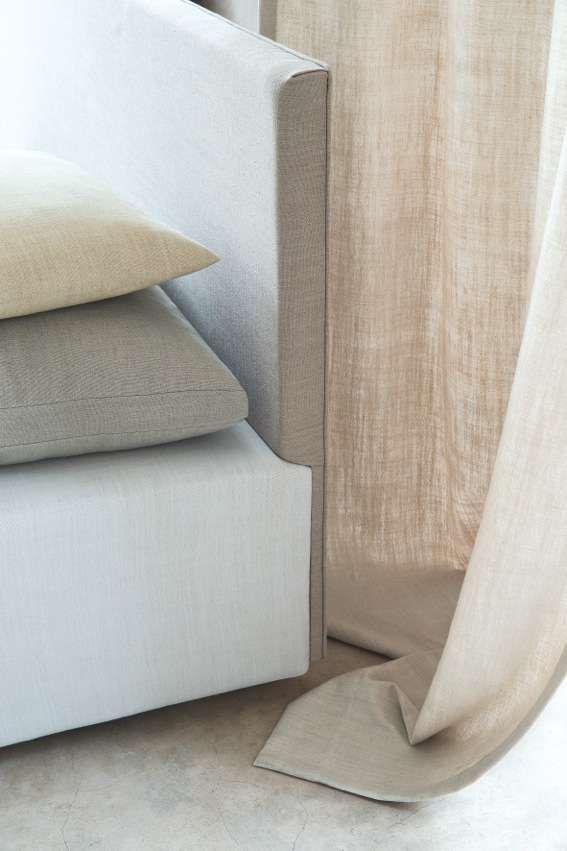 At Jover we have been manufacturing sheers and curtains for decades, adapting to the latest trends and perfecting their design to achieve the highest possible quality.
Our line of vintage sheers is one of the most demanded nowadays and is included in our Saratoga book. You can see all the references in the table below and look for them in our fabric catalogue to learn more about their design and technical characteristics.
They are very high quality fabrics, with a special vintage finish, which gives them an extra softness and a very pleasant surface. In addition, we manufacture them with polyester and linen. Thanks to the linen, the fabric has a very natural look, achieving spectacular and very natural drapes; while the polyester makes it easy to maintain.
In our Saratoga book you will find 23 different sheers. There are plain, textured, striped or embroidered, all of them available in various colours, for all styles and atmospheres.
All the fabrics of our vintage sheers are very light, with a perfect thickness that allows the light to pass through, but maintains the privacy inside the room in which they are installed. They can also be combined with more opaque curtains to achieve a very elegant atmosphere.
You can choose the sizes and order the sheers directly from JoverDecó, our web application for professionals. Their installation is very simple and they have many applications: as roller blinds, curtains or on a stick fixed to the window.