in&out 17 | Plain, textured and geometric outdoor designs
in&out 17 Book

Our in&out 17 book contains a huge variety of textures and colours divided into five collections: Cannes, Sha, Acqua Plain, Meltemi Plain and Mistral. These are fabrics with very specific characteristics to withstand intensive use, both outdoors and indoors. All fabrics in the in&out 17 book have a very high resistance to abrasion and pilling; their light fastness is also very high, they retain their colour even when are exposed to the sun for a long time; they also include fabrics finished with TEFLON, which prevents stains and liquids; and WaterProof fabrics, which protect furniture and cushion fillings. In addition to their excellent technical characteristics, which make these fabrics perfect for intensive outdoor and indoor use, they also have elegant designs that are very easy to combine.
WATCH SAMPLE BOOK ON VIDEO


Cannes TEFLON collection
The Cannes collection is available in seven different colours and features geometric designs: some with zigzags in two different sizes and others with triangles in different colours. The resistance of Cannes fabrics is very high, they are perfect for outdoor exposure due to their high resistance to abrasion and pilling. They also have a high light fastness and, thanks to their TEFLON finish, they are very resistant to stains and liquids.
Sha 94 TEFLON collection

The Sha 94 collection has a design that combines a white pattern with another in one of the eight available colours. It is a very resistant fabric, which can be used outdoors without worries because its resistance to abrasion, pilling and light are very high. It is also finished with TEFLON to prevent liquids or stains from damaging the fabric.
Acqua Plain collection

Acqua Plain fabrics are available in 14 different colours. It is a smooth fabric, with a very pleasant texture to the touch, perfect for intensive use thanks to its qualities. It has maximum resistance to pilling and very high abrasion resistance, withstanding more than 90,000 Martindale cycles. It also has a very high light fastness, with UV protection, so that it can be exposed outdoors without fading.
Meltemi Plain WaterProof collection

Waterproof fabrics, with a very natural feel and available in 22 different colours, the Meltemi Plain WaterProof collection is specially designed for intensive outdoor use. These fabrics are waterproof thanks to the porous membrane we apply on the back, which also allows the fabric to be breathable. In addition, their resistance to abrasion, pilling and light fastness are very high.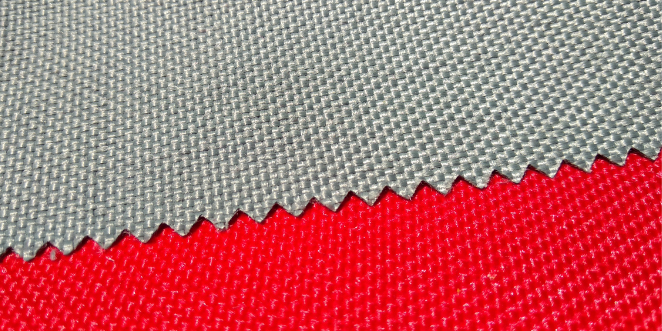 Colección Mistral

The Mistral collection is available in 48 different shades, being very easy to combine with any other fabric. It is a smooth fabric, very resistant, perfect for outdoor use. Its light fastness is very high and it can be exposed to the sun for a long time without losing its original colour. It also has a high resistance to abrasion and pilling.
You can order samples or the in&out 18 book from our JoverDecó application for professionals.


GO TO JOVERDECÓ